Treason
PLOT:
Eight hundred years ago the most powerful people in England and Wales rose up united to tame a tyrant. The result – the Magna Carta – forced the King to promise . . .
'to no one will we sell, to no one deny or delay right or justice.'
The plan to force the charter on King John was treasonous, thrilling and run by women.
A writer and some actors want to celebrate the birth of the age of the rule of law now that we are in its twilight.
This is that play – within a play.
Running time:
80 min no interval
Setting:  England. Both 2017 and between 1200 and 1214.
(Westminster, Marlborough, Windsor, Abbey at Bury St. Edmunds)
Characters:
Isabella, Queen Consort   King John's second wife. From France. Isabella is five month's pregnant but Jen, the actor who plays her, is not. 26 in Act 2. 
Joan, Lady of Wales  The illegitimate eldest daughter of King John. Joan has a Welsh accent. Rachel, the actor who plays her, does not.  22 in Act 2. 
Writer  Disguised as a Lady in Waiting or the Welsh Guard. A woman. 
Stephen Langton,  Archbishop of Canterbury. 64 in Act 2. Played by Colin
Robert Fitzwalter Robert is the bravest and most handsome knight in all of England with a huge castle in London and the biggest wine import business in the UK; Richard is the Fenland actor who plays him. 
Shortlisted for East Anglian Voices new writing award, 2017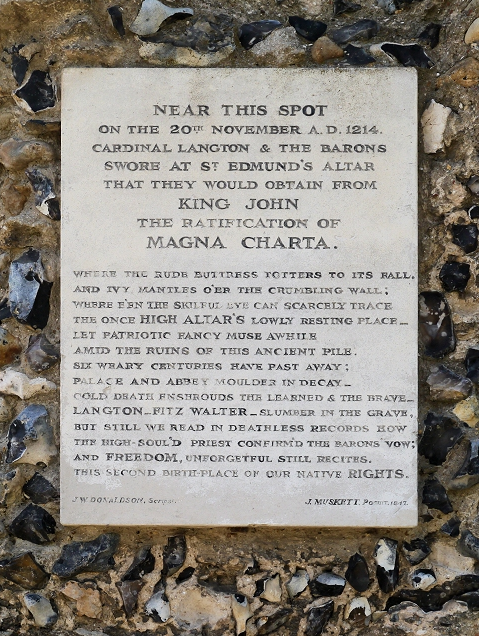 Reading of The Treason Play, 2017.